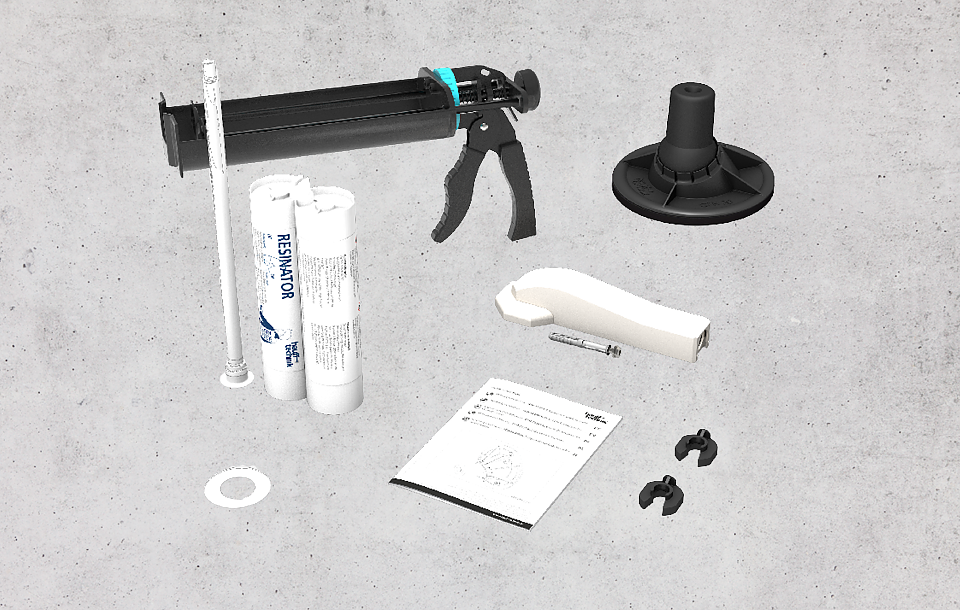 New dimension - established technology
With a reduced hole diameter of only 20mm, the GFH20 glass fibre house entry is breaking new ground. It does not require an additional protective pipe system within the bore hole and is equipped with specially developed pipe clamps that ensure secure bracing against the wall. On the inside of the building, the house entry - through the new wall end element - also meets our high quality standards optically.
Together with the GFH20 glass fibre house inlet we have developed the 2-component expansion resin "Resinator". The new development enables us now to provide the right amount of resin for every house inlet - this ends the halving of resin cartridges for small filling quantities.